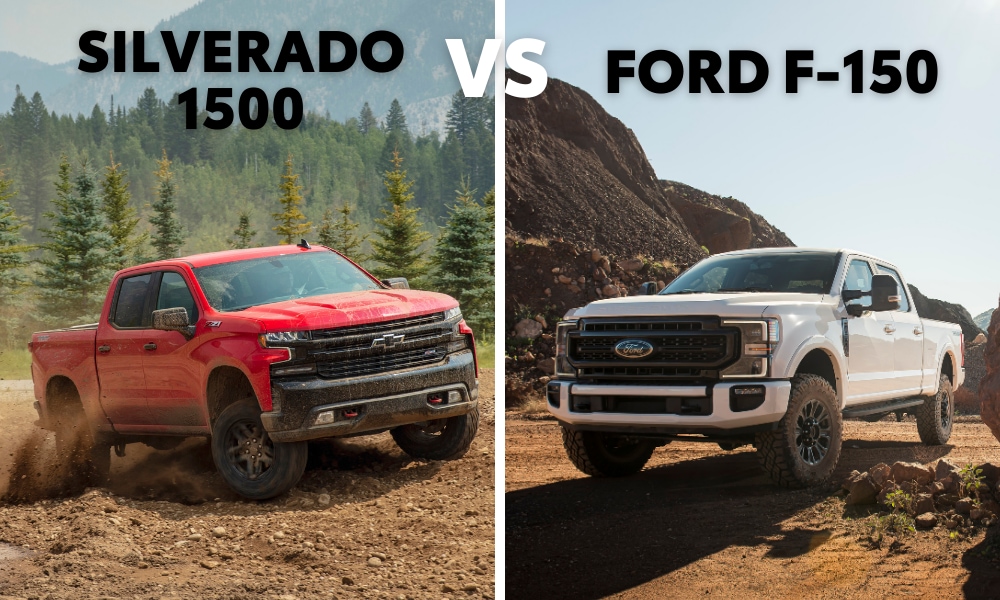 If you're in the market for a full-size truck, it's highly likely the Ford F-150 and Chevrolet Silverado 1500 have made an appearance on your list. As two of the best-selling trucks in America, the rivalry between the F-150 vs. Silverado 1500 spans back several decades and is highly likely to continue for the next. 
However, let's take a closer look at today's version of the Chevrolet Silverado vs Ford F-150 by exploring their interior, exterior, performance, and safety features. By comparing these two best-selling trucks in a head-to-head matchup, we'll be able to determine which truck comes out  in front.
Silverado 1500 vs Ford F-150: Interior
While both trucks shine in this category, the Chevy Silverado has an unmistakable edge. The F-150 has a spacious cabin, but the Silverado gives you more overall leg and headroom space.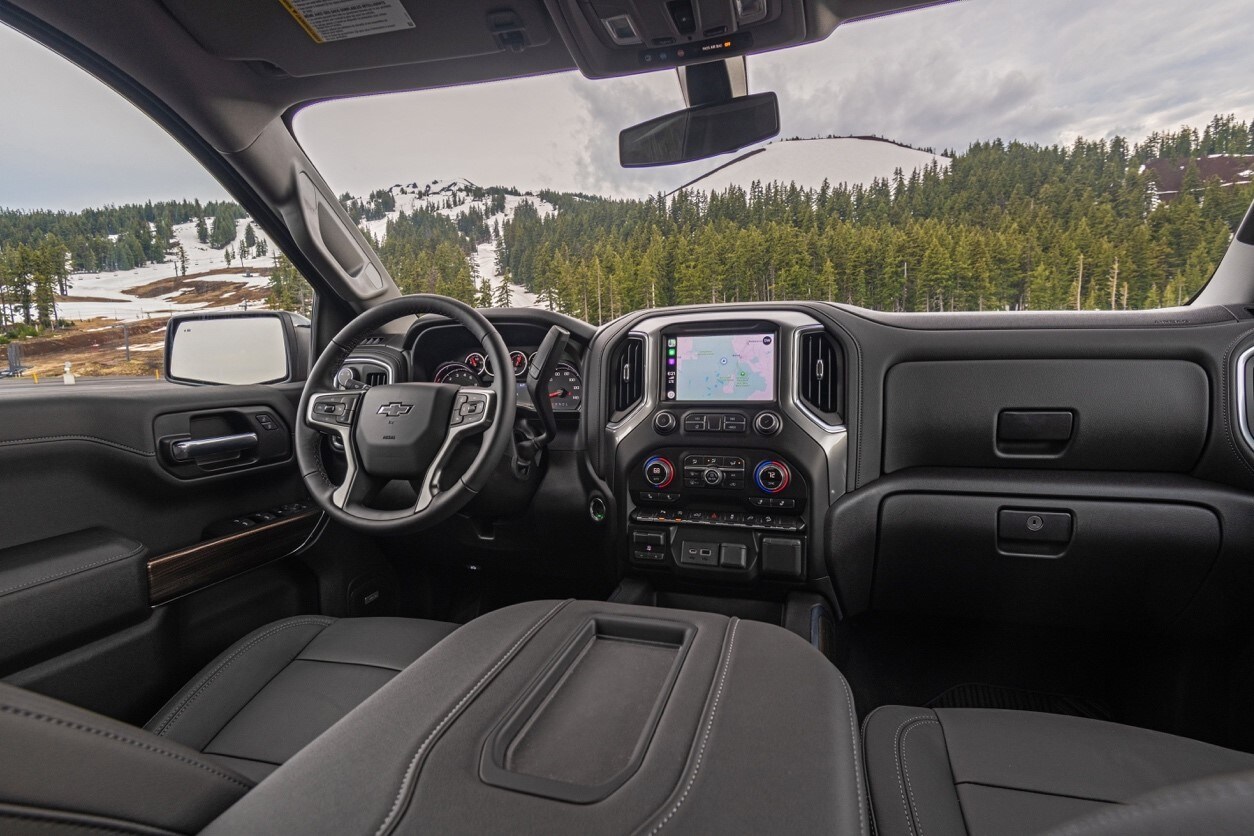 If you enjoy the latest interior features, the Chevy Silverado has a clear advantage here as well. For instance, all trims of the the Chevrolet Silverado come well-equipped with more standard features such as a rearview camera, smartphone integration for Apple and Android, Bluetooth, a USB port, a six-speaker radio system with auxiliary jack, and Chevrolet's MyLink infotainment system. 
While the F-150 has some of these standard features, others such as smartphone integration for Apple and Android are only available on higher trims.
Chevy Silverado vs F-150: Exterior Comparison
The exterior comparison comes down to two main aspects: personal preference and available body configurations. Both trucks offer a wide variety of cab configurations such as single, extended, and crew cabs. However, the Ford F-150 is made of aluminum, while the Silverado's reliable exterior is forged from high-strength steel. Which material would you trust more protecting your family?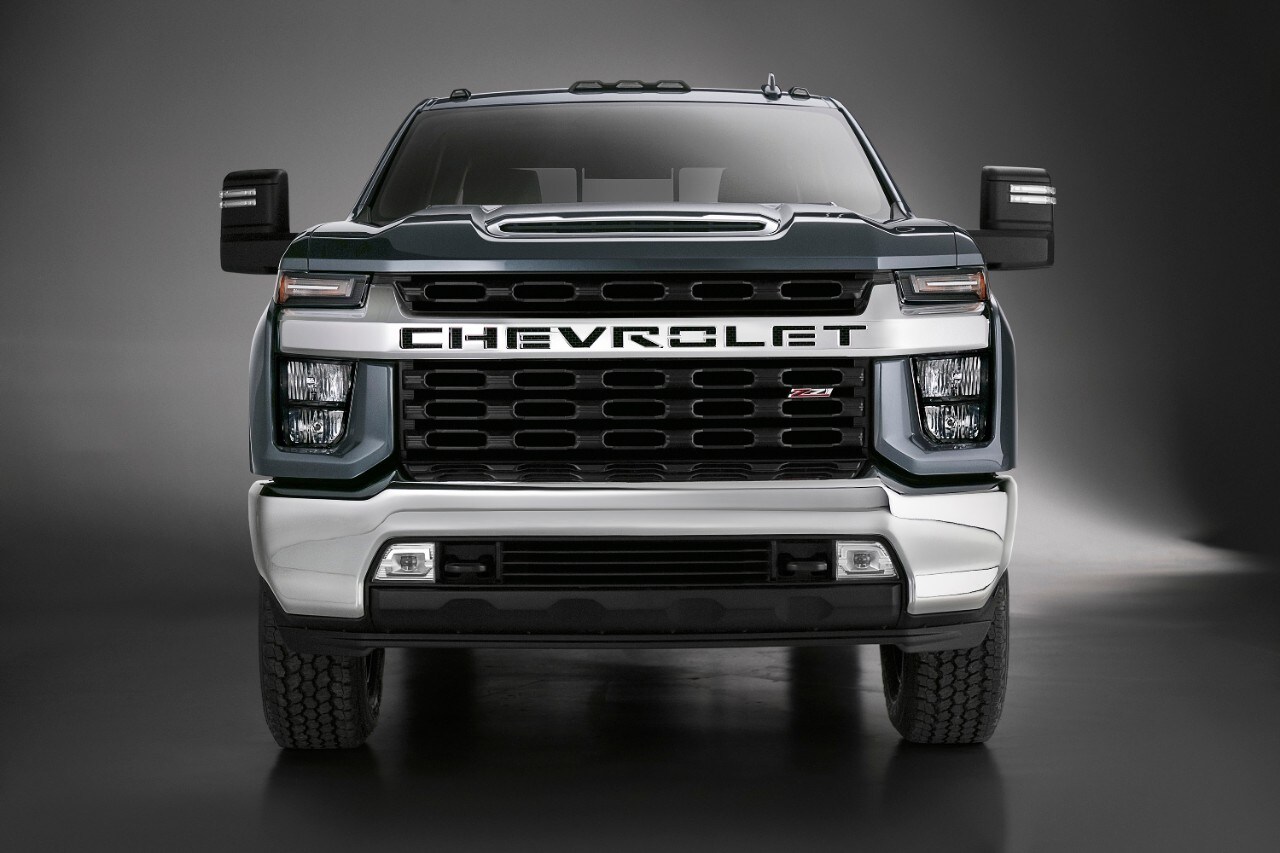 Plus, the Silverado's integrated steps carved into the rear bumper corners are just one example of thoughtful features designed to make your life easier. This feature helps aid you whenever you're stepping in or out of your tailgate.
Chevy Silverado vs F-150: Performance and Towing Comparison
While Both trucks have good fuel economy ratings and cutting-edge towing technology like trailer sway and brake control, the Silverado wins the battle because it has a high maximum towing payload. Both trucks offer a wide variety of V6 and V8 engines, but the base Silverado V6 has more torque and displacement.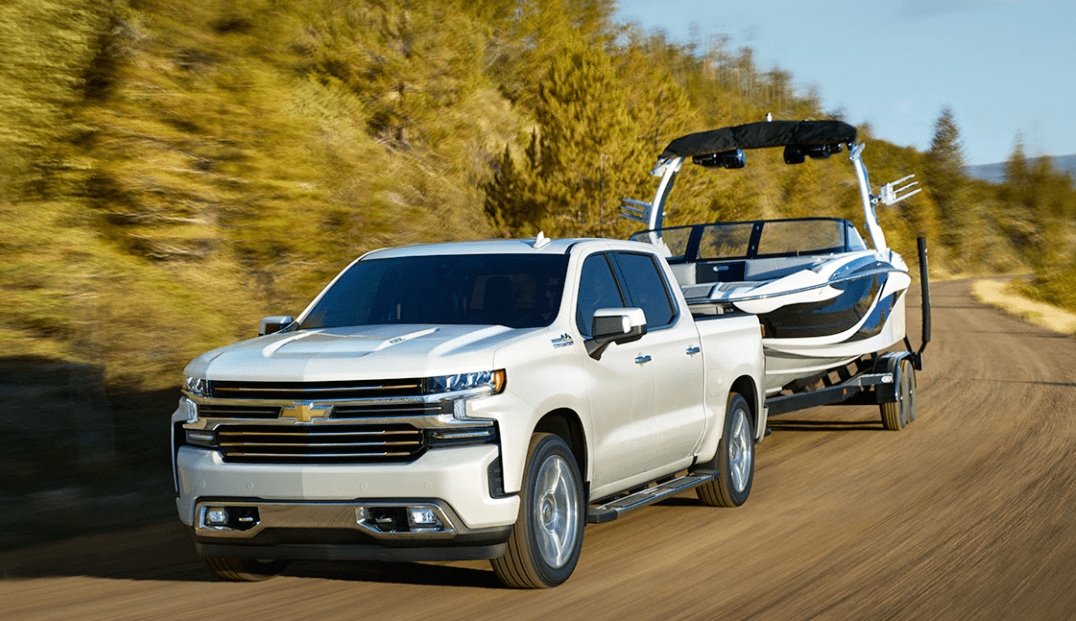 Additionally, the top of the line Silverado V8 engine pumps out 420 hp and 460 lb-ft of torque, while the F-150 V8 produces 395 hp and 400 lb-ft of torque
Chevy Silverado vs Ford F-150: Safety Comparison
The federal National Highway Safety Traffic Administration(NHTSA) gave both trucks its highest overall crash rating of five out of five stars and a rollover rating of four stars. The Insurance Institute for Highway Safety(IIHS) gave both trucks its highest rating of "Good" on most models and configurations, but the Silverado outshines the F-150 during headlight test. The IIHS rated the headlights on the Silverado models with automatic high beams as "Acceptable", while the F-150 headlights were rated as "Poor" for efficacy.
Contact Woody Folsom for New Silverado Trucks for Sale in Baxley, GA
If you're looking for new Chevrolet Silverado 1500 trucks for sale in Baxley, GA; Woody Folsom Chevrolet offers one of the largest inventories of trucks in the Southeast. Our customers come from throughout Jacksonville, Valdosta, Savannah, Brunswick, Waycross & Douglas, Georgia to experience our low prices and world-class customer service. Give us a call today at 912-209-0619 or complete our online contact form.