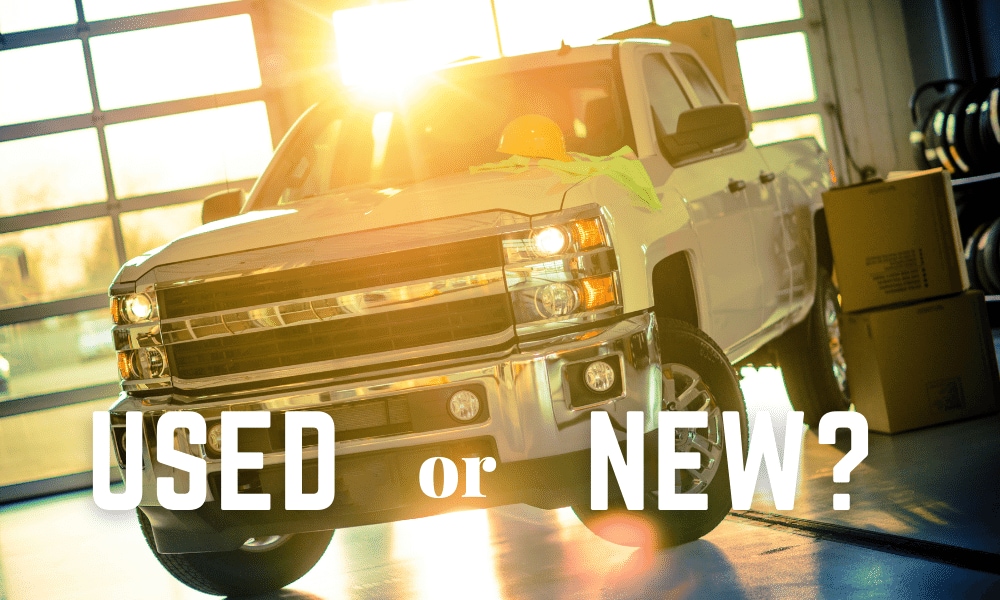 The decision to purchase a new or used truck goes beyond whether or not you're getting a recent model year. At the end of the day it comes down to you. In this guide, we'll be clarifying some of the benefits and differences between buying new and used trucks, and helping you reach a decision that's best for you.   
Want to skip to browsing our inventory to see for yourself? Shop new and used trucks in Baxley here!   


Buying a New Truck Gives You More Options
New truck models roll off the production line every year, each slightly more improved than the last (usually-we can hope, right?). If the very latest in comfort and technology are what you're looking for, there's nothing wrong with that! Just because you drive a truck doesn't mean you have to ride in an uncomfortable cab, or still crank your window down by hand (it does feel nostalgic, but it's 2020 and there's no need to give yourself arthritis for some fresh air).   
One of the latest tech advancements we love is the new MultiPro Tailgate on the 2020 GMC Sierra. With six different functions, this is the ultimate in truck tailgates. Check out our full review on the new MultiPro here!   

Another benefit of new trucks? Safety. It's no secret that driving is, without a doubt, the most dangerous thing most people do on a daily basis. It never hurts to give yourself more protection on the road, and with new tools like pedestrian detection, automatic collision warning, and blind spot monitoring, new trucks often offer more of the latest, most improved safety technology.  
Investing in Used Trucks Sets You Up for the Long Term
Everyone knows vehicles depreciate in value immediately after the sale. So if saving in the long haul is the most important factor for you when buying, buying used allows you to recover more cash from depreciation.   




You'll also save more on collision and coverage insurance. Since it's assumed that pre-owned vehicles come with normal wear and tear, coverage rates are generally much lower than they are for new vehicles. Win-win!   

Did you know the average person drives 13 different vehicles in their lifetime? Opting for a used car each of those times gives you more opportunities to divert cash elsewhere. Instead of dropping thousands on the latest and greatest, you could afford an even more luxurious vehicle that may have a few years and a few more miles on it. 
Plus, Woody Folsom carries plenty of "nearly-new" used vehicles, ones that have already taken the depreciation hit from the initial sale but that generally have fewer than 10,000 miles on them. You can shop these gently used cars, trucks, and SUVs here!

New and Used Trucks Available at Woody Folsom Automotive
Whether you're looking for new or used pickups, you can't go wrong with the trucks available at Woody Folsom Chevy Buick GMC. We offer a Lifetime Powertrain Warranty on all new and nearly every used vehicle, and we'll even deliver your new truck right to your door!   
Check out our new and pre-owned inventory or give us a call at (912) 209-0624.