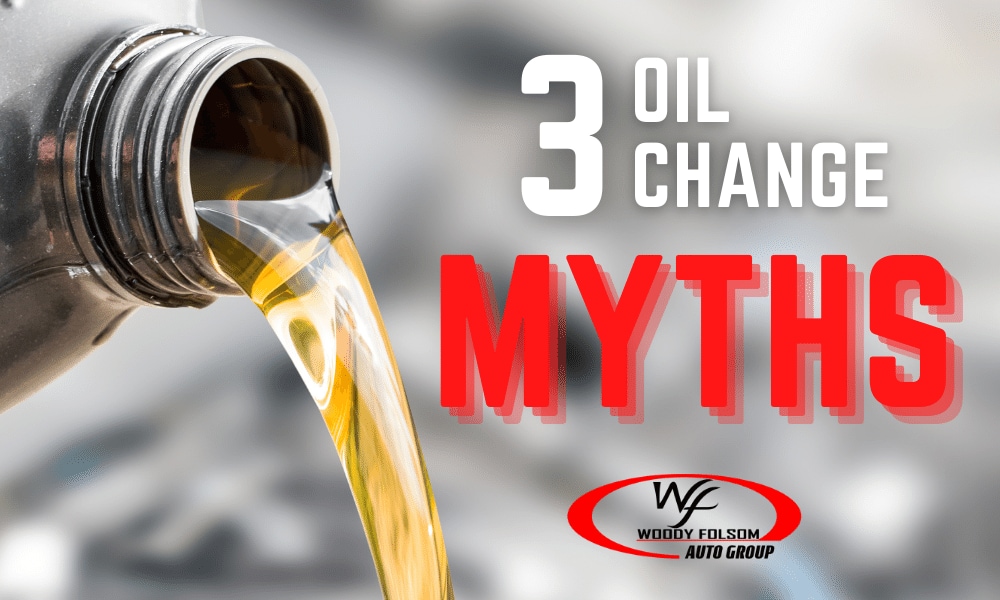 It's a given that if your car is running on E, it's only a matter of time till you can't crank up your engine. But when it comes to oil changes, many people neglect to get their oil changed or tend to procrastinate on this essential vehicle maintenance.   
Just like stopping at your local filling station to get gas and maybe a cup a coffee is a routine task, changing your oil should become a regular habit as well. Here's the truth about a few common myths involving oil changes to help you keep your engine running smoothly:
Myth #1: You can change the oil yourself just as well as a mechanic
Just like scrolling through Facebook doesn't make you an expert on any subject, using a Youtube video to change your car's oil by yourself for the first time doesn't mean you're going to have good results. 




Unless you're a trained mechanic, or you've been changing your car's oil on your own for years, it's always advisable to get your oil changed by a professional. 




Especially with newer cars, the inner workings are always changing and innovating, so even if you regard yourself as an oil change pro, consider letting a mechanic do the work if you find yourself with a new car. 




If you think about it, your car or truck is your means of making it to work, the grocery store, and the doctor's office. While it's true a DIY oil change could initially leave you with a few extra bucks in your wallet, any mistakes that are made can put a huge dent in your bank account. In the end, it's not worth the risk.
Myth #2: You need to get your oil changed every 3000 miles
One of the most common oil change myths is the 3,000-mile rule. If you were taught that you needed to change your car's oil every 3,000 miles, it was probably said to you by the same person who said you have to floss three times a day. 




The truth is that most vehicles can go 7,500 to 10,000 miles until another oil change is needed. So no, you don't need to fret over an oil change every 3,000 miles, but when your mileage begins to approach 10,000, put a date for your next oil change on the calendar. Luckily, we make this easy at Woody Folsom with our convenient online scheduler.
Myth #3: It doesn't matter what kind of oil you use
Everyone needs to cut a few corners every now and then to save a few bucks, but while it may be fine to use bargain-brand ketchup, you need to be picky about the type of car oil you use. While some experts advise using synthetic motor oil, you still need to select the proper viscosity grade. Additional factors that you need to consider when choosing motor oil are your car's age and performance level as well as the type of environment you typically drive in. 




Yeah, it can get complicated. This is why it's best to leave the oil change to the experts!
Book an Oil Change in Baxley, GA today!
While we're on the subject of oil changes, it's a good idea to go ahead and book yours now while it's on your mind. If you use our convenient online schedule form, it'll take you a maximum of about three minutes. What excuse do you have? Schedule your next oil change today at Woody Folsom Automotive and your car will thank you!