What does the GEORGIA HANDS-FREE LAW Say?

Have you heard about the new hands-free law that was recently passed in Georgia? As of July 1st, 2018, drivers in Georgia cannot have a phone in their hand or use any part of their body to support their phone. This is a response to keeping everyone safe while on the road in Georgia. In recent years, Georgia has seen significant increases in vehicle traffic crashes, fatalities and bodily injuries. 
The Georgia Hands-Free Law states that a driver cannot have a phone in their hand while driving. Instead, drivers can only use their phone to make or receive phone calls by using speakerphone, earpiece, wireless headphone, or if a phone is connected to a vehicle or an electronic watch. Furthermore, a driver may not send or read any text-based communication unless using voice-based communication that automatically converts a message to written text.
This law also applies to playing music. Drivers cannot touch their phones to do anything to their music apps when they are on the road.
Breaking the law can result in hefty fines and points on your license. Your first conviction is $50 and one point on your license; two convictions is $100 and two points on a license and a third conviction is $150 and three points on your license.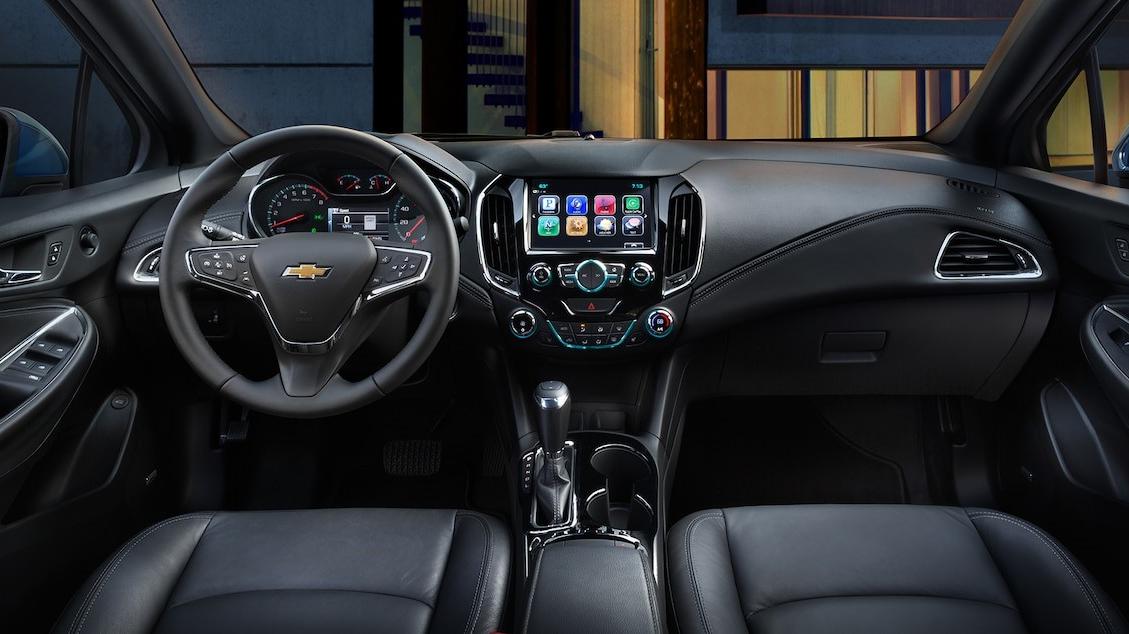 BE HANDS-FREE IN A NEW CHEVROLET
Fortunately, new Chevrolet cars, trucks, and SUVs offer technology like Apple CarPlay and Android Auto that makes it easy to drive hands-free.Chevrolet has created a number of driver assistive technology to help individuals drive hands-free in Georgia. You'll find available Apple CarPlay in all Chevrolet models, including the Malibu, Traverse, and Tahoe, so you can connect your phone, access Apple Music, get directions with Apple Maps, and more with your iPhone.
Android Auto compatibility lets you connect your compatible smartphone to access your calendar, playlists and select apps, like Google Maps. You'll find Android Auto on popular Chevy models like the Chevrolet Equinox and Cruze.
These apps are easily accessed from the Chevrolet MyLink screen.

You won't have to reach for your phone to receive calls, get text message alerts, and more. Simply use the intuitive touchscreen to keep you compatible mobile device stored away safely.
TEST DRIVE NEW CHEVROLET CARS, TRUCKS, AND SUVS IN BAXLEY, GA
Get into a new Chevrolet car, truck, or SUV at Woody Folsom Chevrolet in Baxley, GA! One of our dedicated team members will show you how to use Chevy's hands-free technology, so you can follow the law and stay safe on the road. Browse our inventory of new Chevrolet vehicles and visit our dealership near Savannah, Valdosta, and Brunswick in Baxley, GA!
Hours
Monday

8:00 am - 7:00 pm

Tuesday

8:00 am - 7:00 pm

Wednesday

8:00 am - 7:00 pm

Thursday

8:00 am - 7:00 pm

Friday

8:00 am - 7:00 pm

Saturday

8:00 am - 6:00 pm

Sunday

Closed
Make an Inquiry