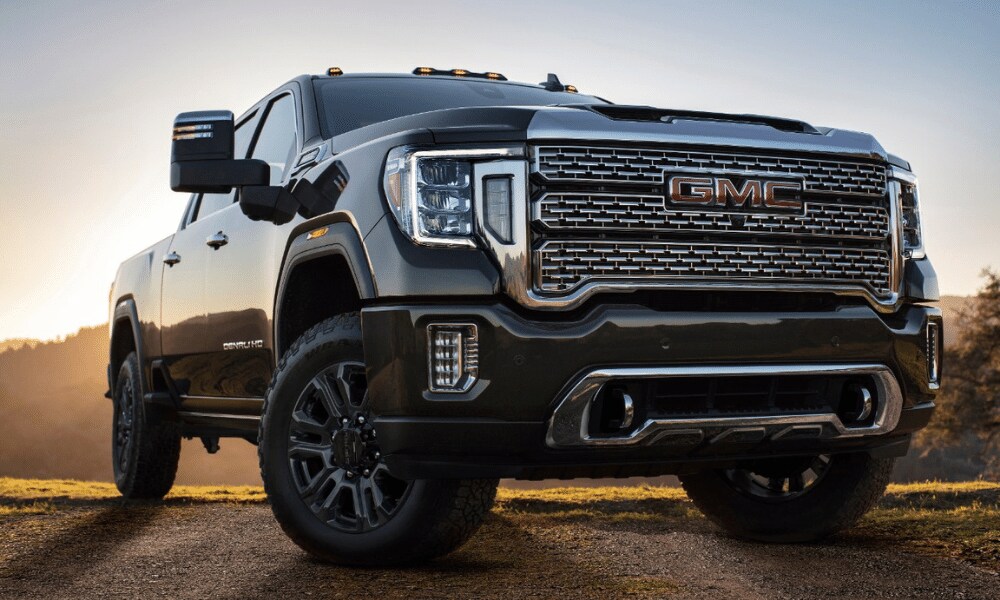 The new 2019 GMC Sierra HD trucks have arrived. These heavy duty workhorses have extraordinary towing, hauling, and working capabilities that can take any worksite to the next level. Add GMC's most innovative driver technologies, and you have a vehicle with the sophistication to match its power. With the choice of the 2500 HD or the 3500 HD, Woody Folsom Chevrolet in Baxley, GA has the perfect model of the sturdy new Sierra for you. Read on to learn more about these models and which one could be right for you!

The Peace of the GMC Sierra 2500 HD
The new 2019 Sierra 2500 HD truck is a three-quarter-ton truck that delivers exceptional performance, power, and technology while still exuding a stylish feel. With a conventional towing capacity of 14,500 lbs., towing even your heaviest work equipment on a long highway stretch or just around town will be a breeze. This model also includes comfortable features like interior leather upholstery and wide seats, so you can both work and enjoy your new favorite spot for a peaceful moment.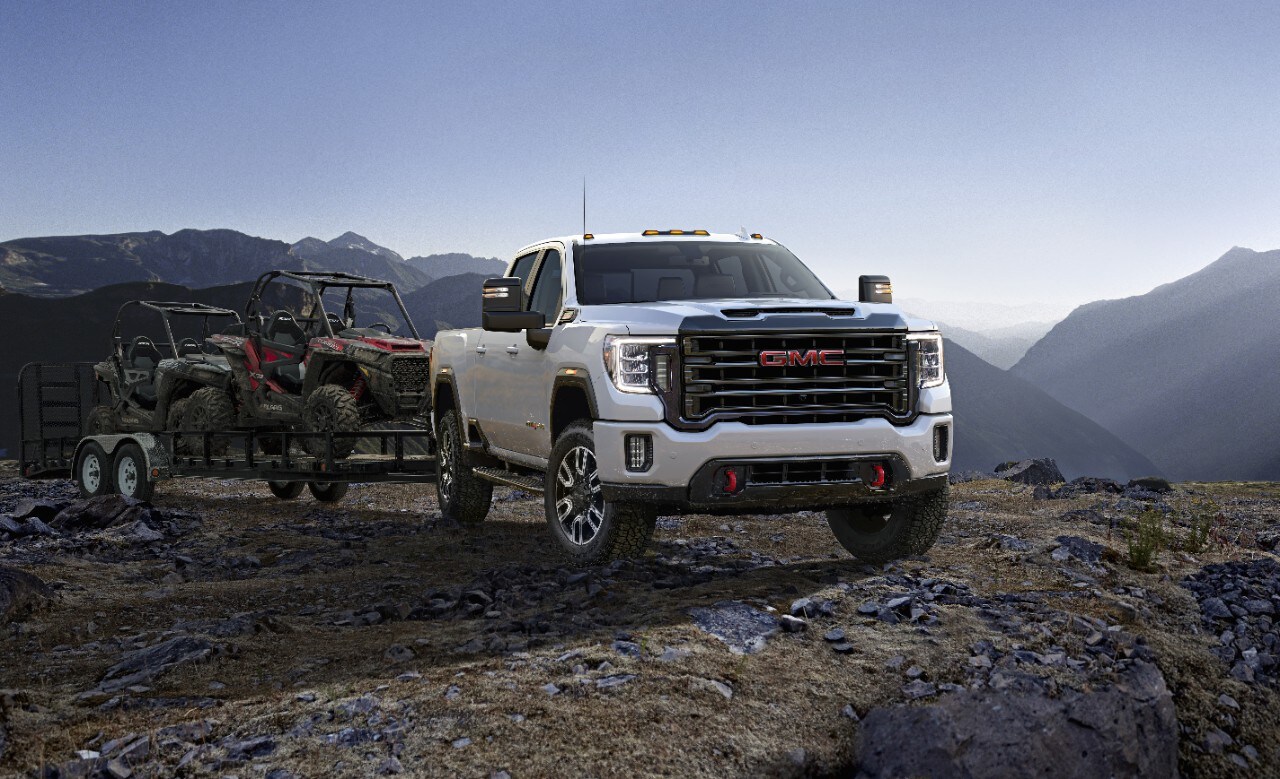 Upgrade to the fifth-wheel towing package, and enhance your maximum towing capacity increases to 15,400 lbs. with a maximum payload of 3,276 lbs. So go ahead and fill the bed of your truck with whatever you need at the job site; you might break a sweat, but the Sierra 2500 won't.   
The Power of the GMC Sierra 3500 HD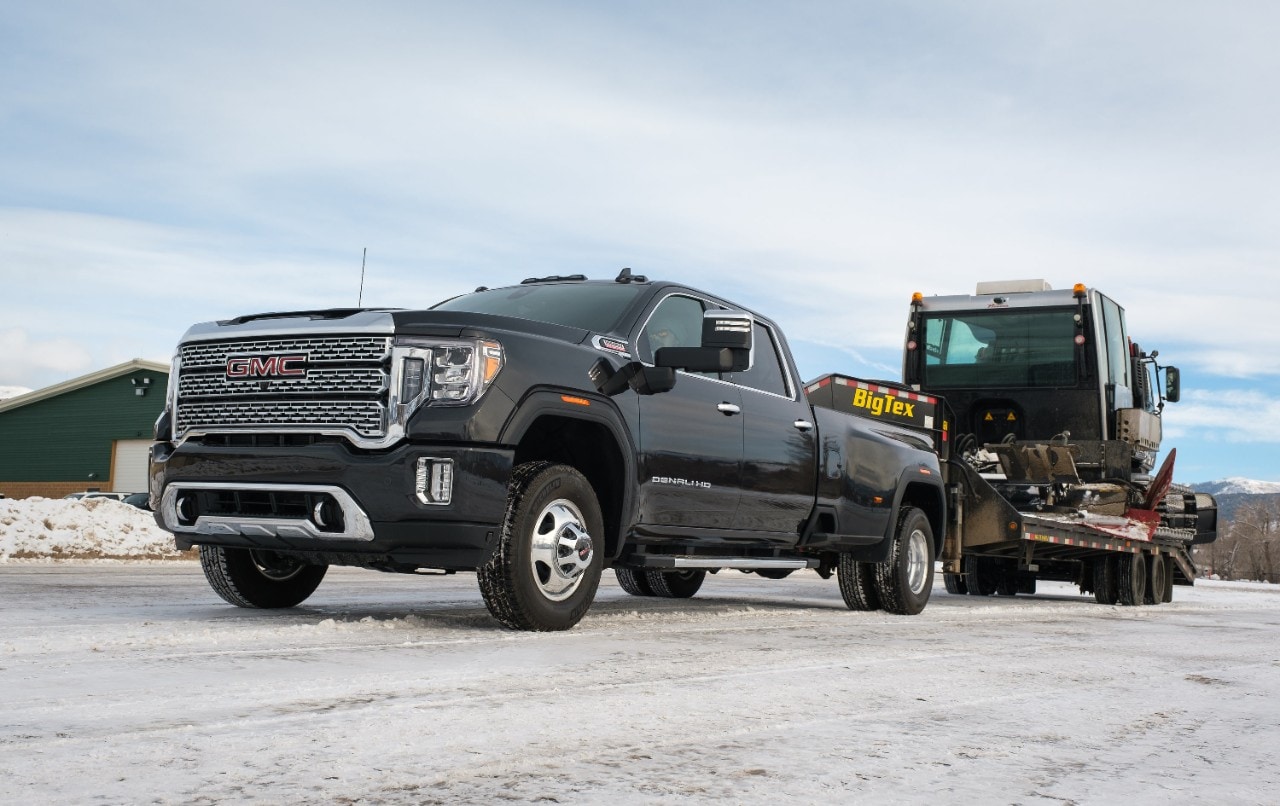 If your most demanding jobs require even more strength from your heavy-duty vehicle, the GMC Sierra 3500 HD is up to the task. Boasting a standard towing capacity of 20,000 lbs., you'll easily be able to tow your biggest toys to the lake or your most heavy-duty equipment to a job site. It also offers an exceptional fifth-wheel rating of 23,100 lbs. with a maximum payload of 6,112 lbs., making light work out of the toughest jobs.
The Physique of the New 2019 GMC Sierra HD
Every exterior element on the robust new GMC Sierra HD is meticulously crafted and placed to help you easily move through your day. While many competing trucks have switched to an aluminum frame, the Sierra HD has remained true to its rugged nature with almost two-thirds of the truck forged from high-strength steel, this powerfully imposing vehicle was born to rise and conquer even in the harshest of conditions The new Sierra HD also proudly features a carefully-sculpted hood scoop that allows more airflow into the 6.0L V8 engine, optimizing up to 445 horsepower.  This is a standard you will only find on Duramax Diesel Sierras.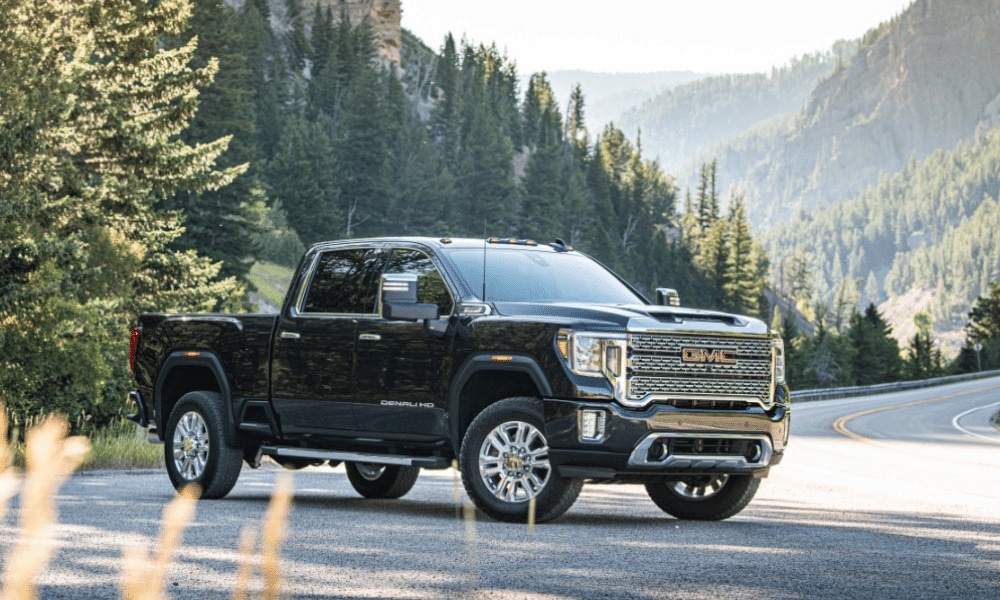 The 2019 Sierra HD also features must-have elements like a huge chromed grille and available Amber Roof Marker Lamps, giving you more visibility and style at the same time. Other features like the Available Trailering Mirrors and LED Rear Guidance Lamps make it easy for you to back up the biggest trailers without a stitch of stress.
The Poise of the New 2019 GMC Sierra HD
Whether you use your truck for work or as a spacious family vehicle, the 2019 GMC Sierra HD is versatile and luxurious enough to do both. Available seat heaters and coolers offer a first-class ride during any season or sudden weather change. And on the chilliest of mornings, the heated, leather-wrapped steering wheel will offer a level of comfort typically reserved for luxury vehicles. 




The Sierra HD also promotes elevated standard driver and safety technologies, must-haves for any modern vehicle. Seven-inch touch screens with rearview cameras and GMC's Infotainment System bring safety to your drive with the push of a button. Add the available 4G LTE Wi-Fi, Apple CarPlay, Android Auto compatibility, and the myGMC Mobile App, and you'll stay connected even on the busiest of work days.
Contact Woody Folsom Chevrolet for New Sierra HD Trucks for Sale
Ready to get behind the wheel? You'll find both the Sierra 2500 HD and 3500 HD trucks right here in Baxley, GA at Woody Folsom Chevrolet. Our experienced team of sales professionals is here to guide you to your perfect GMC Sierra HD, listening to your needs and aligning you with the best model for you and your family.




If you're ready to upgrade the power and poise of your drive, contact us by calling 912-209-0619, completing our online contact form, or just stop by and take the 2019 GMC Sierra HD for a test drive today!